Hey gang, I officially decided to rebrand Black Friday!
Now I realised how depressing my comics were when I wrote them and how disturbing they were back in the past. So I decided to make them more light hearted then ever!
Here's the gang with a new look, but with the same friendly faces!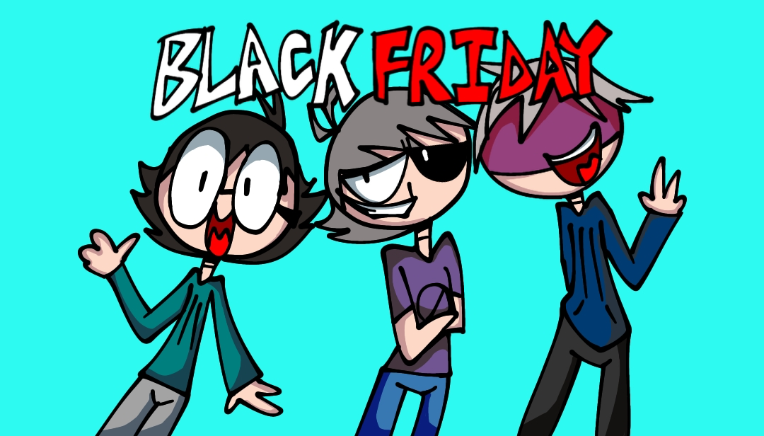 I also got some complaints from fellow fanz of the comics that there were annoying red errors that kept appearing in the comics, so in the future, I'll make sure to catch them and remove them!
Yeah. That's all.